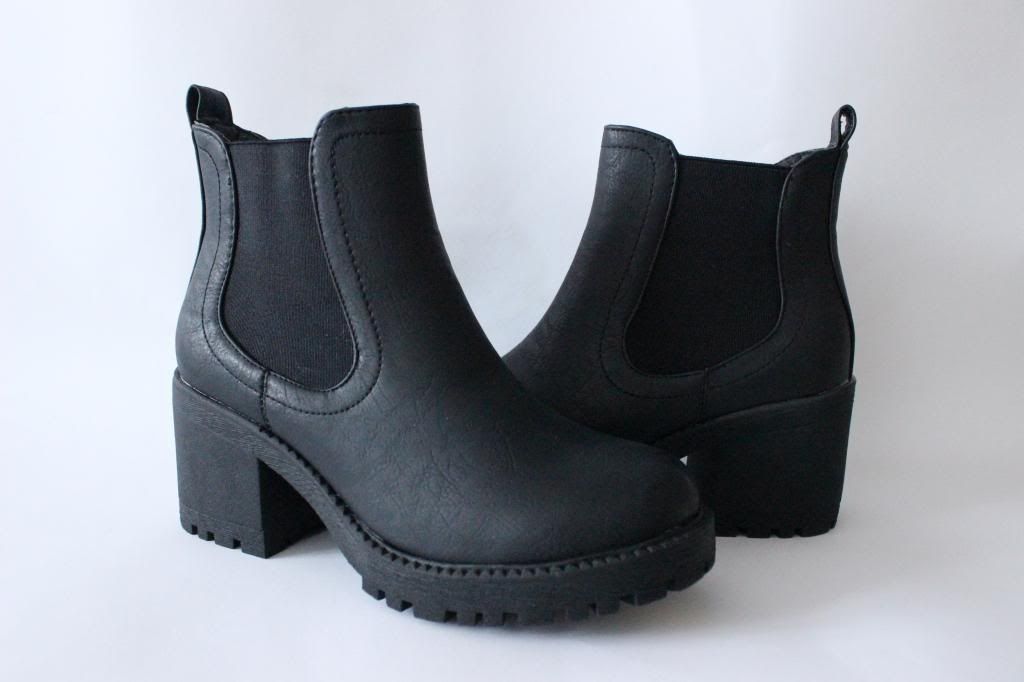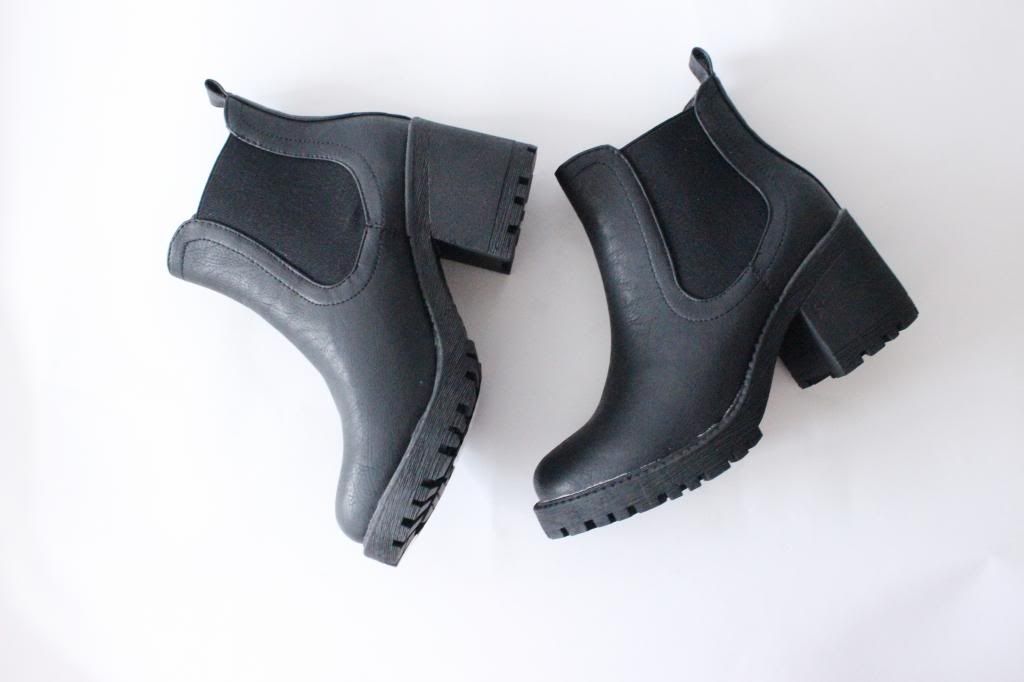 I

can never start a post without saying - Hey Guys so HEY GUYSS! . I've just been swamped with all this Uni work lately which explains the late post

*
sorry *

. The
workload has been so real most recently I have just been treating myself to a lot of new stuff basically to drown my sorrows through good old retail therapy
.
( Outfit posts to come!)
I just wanted to share these babies with you all because I feel everyone should have a pair.
I feel like I'm always attracted to the same style of shoe everywhere I go -
BLACK & CHUNKY
. That's what I look for.
These shoes are super comfortable, as soon as I put them on I haven't taken them off. I swear a have 3 pairs of the same style of shoe I just love a good Chelsea boot they just go with everything. Plus I'm quite short so these shoes give me a perfect height. These boots are just perfect for London's weather, which have been really crappy lately; retails for only £25.00 but if you're a student New Look offers 10% off. * Perks of being a student*.
One of my good friends from uni has just started her own blog -
lifestyleandbeauty93
please show some love and check her out.