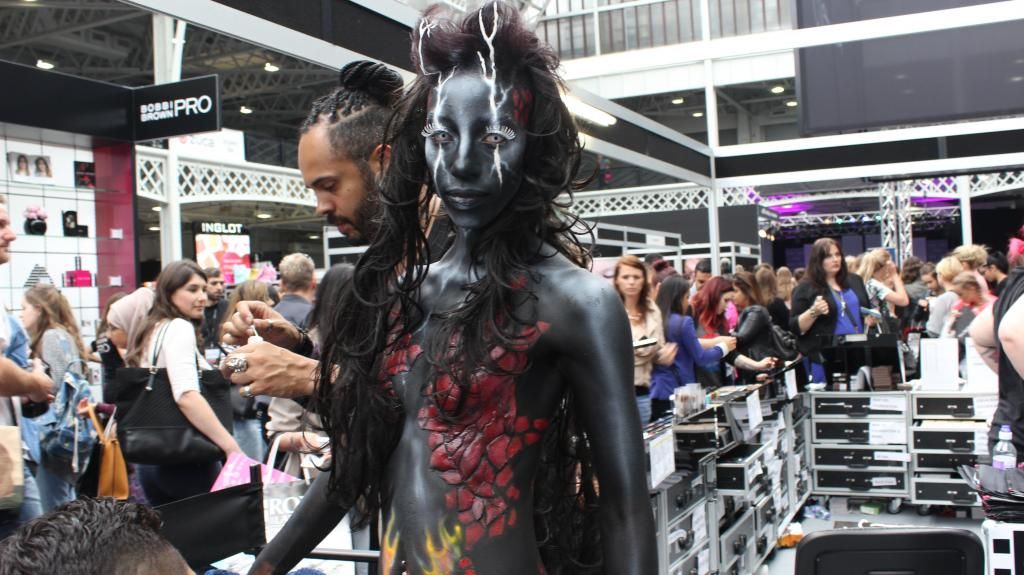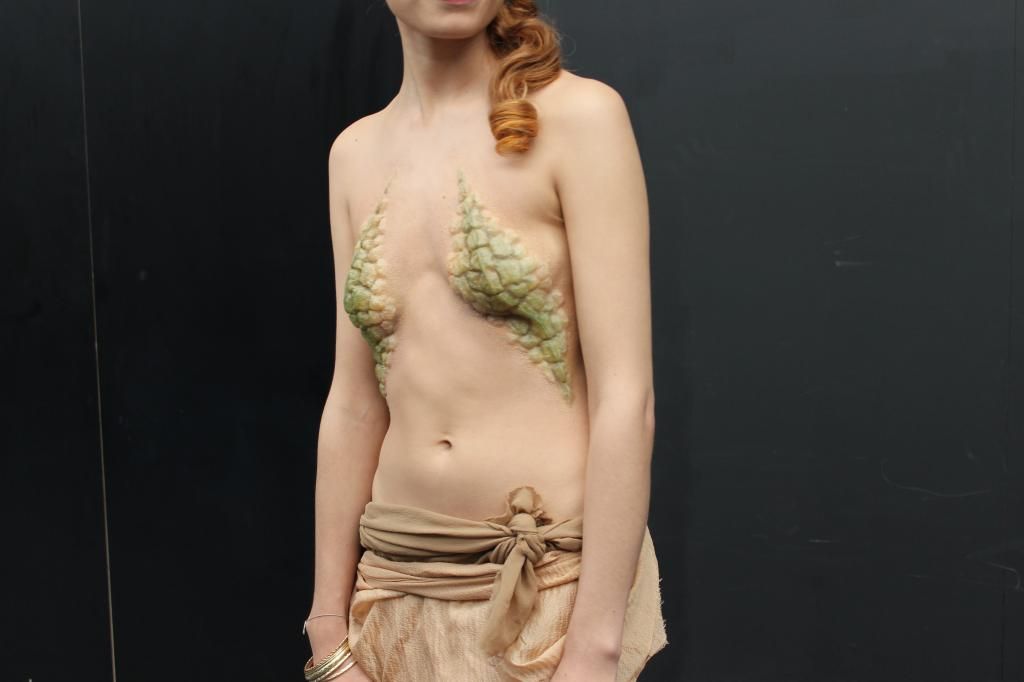 IMATS, lets just take a deep breath because this event was ... AMAZING;

It's the International Makeup Artist Trade Show - where the beauty industry get to meet and greet, swap skills and explore new makeup brands at discounted prices.
Now as it was my first time going I was a bit shocked to find out how much the ticket retailed for ! Makeup was cheap by only 15% - 40% which is for some brands was pretty good and for ones we don't get in the UK (i.e NYX)
but if you're paying £40 for a ticket then ok do the math ladies. However it was nice to see brands we don't really get in the UK .
None the less as someone who is very interested in make up industry it was really great chance to meet people that where interested in it too ; the atmosphere was great and very overwhelming.
I managed to catch a few staged demonstrations and also managed to see the Imats - Make Up artists Competition;
It was also wonderful to see the sheer creativity MUA's have to transform. (
watch video
)
The event was definitely aimed towards more at MUA's and students - Even as a blogger I kinda felt out of place and overwhelmed by everything, however I caved a few times throughout the event so be careful ! . I've always wanted to do a MUA course for a while now and I think this event had just pushed me into a new directions. It was a great experience and I would definitely recommend this event to anyone that just loves make up !
I have a bunch of new goodies to show you all which I'll be posting real soon! Keep yo' eyes out for that! Hint - it includes brushes and loads of concealers. - the obsessions for concealers continues.


I thought it would be quite funny and useful to give you guys a few survival tips if you was to ever attend IMATS for those who haven't been before!
SURVIVAL GUIDE TO IMATS:
PLAN YOUR JOURNEY - There is only one stop to the centre, so you need to be sure your are on the right platform and make sure the train says

Olympia

National.
TRY AND GET THERE 20mins EARLY -
When I arrived at the centre there was a long queue
of people lining up around the building; however lucky for me the line went really quickly.
TAKE A SMALL BAG -
You will be running around the centre and trust me you will probably get bumped by someones bags once or twice.
BRING CASH - JUST IN CASE -
Now there will be some stalls there will only take cash only however most of the stalls on the day I went where ok taking card , but just to be safe then sorry.
DO NOT WEAR WHITE!
- I made that mistake of wearing a white shirt , there will be people there with makeup swatches on their hand and sooner or later there will be someone there that will bump into you and make up on their hand - not cool stay safe!.
GIVE YOURSELF A LIMIT TO SPEND -
As a student I would recommend setting your self a limit on how much you would like to spend; however I know for me I did go a bit over board which I would bring you back to tip number 4 - bring cash and set a limit.
GET THE IMATS APP
- Perfect for navigation and the layout of the event,which updates you on what is happening in the event on that day.
MAKE A SHOPPING LIST -
Now going there for me I wanted specific things from certain brands, it is also important
to keep a list as you would end up shopping for things you don't necessarily need; and believe me when I say it is very easy to go over budget
even if things are at a discounted price.
P.S , This new direction that I kinda want to take is youtube , I have linked my youtube channel below so do feel free to check it out for hopefully more videos ! (if I'm brave enough).